Wuxi

无锡

Wuxi was founded 3,000 years ago which was named as the area Mei.
Because of the tin deposits that were utilized nearby, the town was known as Youxi ('Has Tin').
When the tin ran out in 25 AD, it got its present name.

~ Three Kingdoms City 三国影城 ~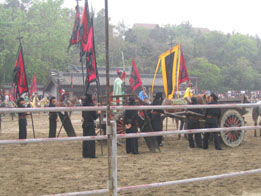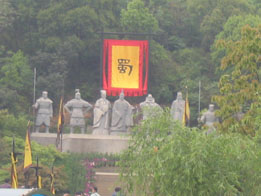 1: The fighting & horse performance of Cao Cao, Lu Bu, Liu Bei, etc.
A specially built film/drama shooting place by CCTV.
e.g.: Three Kingdoms City drama (三国演义) and ShiMianMaiFu (十面埋伏).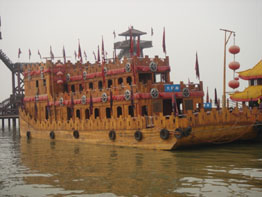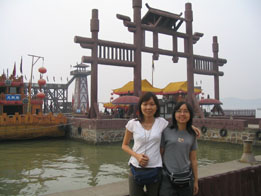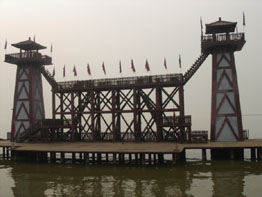 The battle ship on TaiHu Lake (大战船).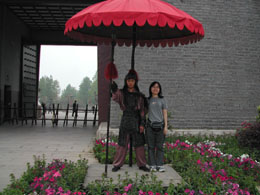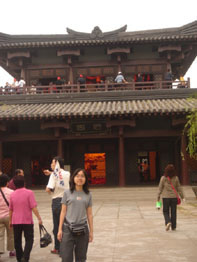 1: Entrance | 2: at Liu Bei's HouGong 刘备的后宫 | 3: On the emperor's walkway.
~ TaiHu Lake 太湖 ~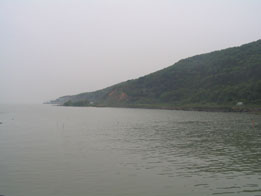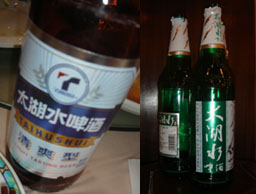 1: Tai Lake is a natural lake, it is the 3rd largest in China and the largest in Jiangnan.
TaiHu is as large as 4 Singapore or 500 West Lake (西湖) according to XiaoMao.
2: Tàihúshuǐ (太湖水) is a local beer that uses water from the lake as a liquor in brewing.
所谓靠山吃山,靠海吃海。People here do fishing.
~ Tai Lake Shining Pearl Hall 明珠楼珍珠馆 ~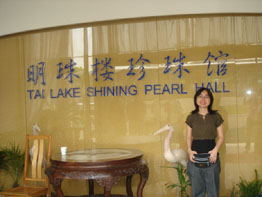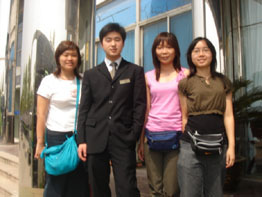 The bigger and rounder size, the better the pearl.
Expensiveness of Pearl according to color: White < Pink < Purple < Black < Gold.
Most people prefer to use white pearl because white color is easier to match clothes.
How to differentiate a real pearl? By rubbing between the pearls, there is pearl powder.
Pearl powder can brighten the eyes and calm the mind. It is good to cure any of cutting hurts.
Pearl cream is quite similar to SK-II product which can slow down the growing of wrinkles.
2: After watching the pearl demonstration, we took a photo with the Pearl Hall guide.
Shanghai [1][2][3] > Suzhou [4][5] > Nanjing [6][7] > Wuxi [8][9] > Hangzhou [10][11]
<< Back | Jiangnan | Next >>