Shanghai 上海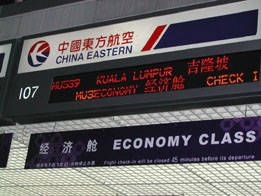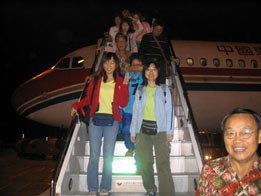 By China Eastern Airlines, we arrived at Shanghai Pudong International Airport (11°C).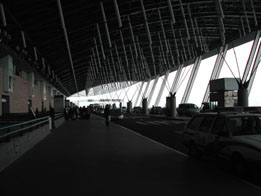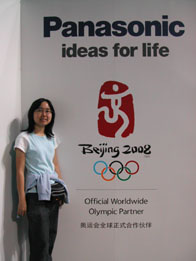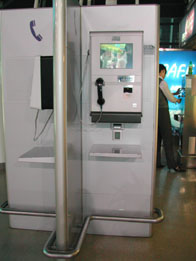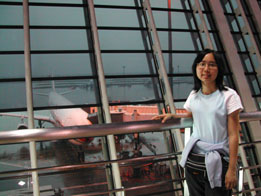 Shanghai Pudong International Airport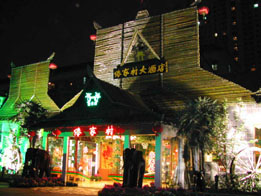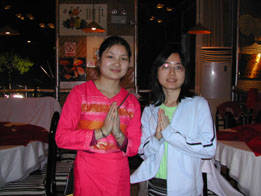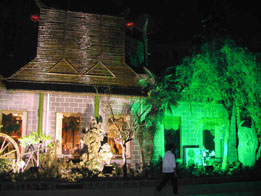 Had dinner at Thai House Village 泰家村.
~ Night view of Shanghai ~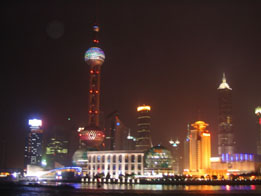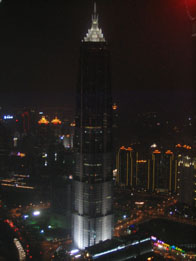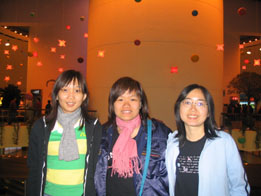 We went up to the Shanghai Oriental Pearl TV Tower(468m) - world 3rd tallest tower, Asia tallest tower.
(No.1 world tallest tower in Toronto Canada, No.2 in Moscow Russia, No.4 our KL Tower)
Since the incidents of 911, there is a security checks (安检) before we can go up to the tower.
Tunnels & bridges are used to link Pudong and Puxi. HuangPu River is a tributary of the Yangtze River.
Under the HuangPu River initially has 2 tunnels(隧道) but now with 5 tunnels due to the heavy traffic of Shanghai.
Now, the city approves the releases of 700 vehicles per day only. There are 8 large bridges over the HuangPu River.
3: JinMao Building (金茂大厦/白钢大楼) - tallest hotel (420.5m) at Pudong new district (浦东新区).
The JinMao Building is the first tallest in China and 3rd tallest in the world.
The world tallest building is Taipei's 101大厦 and 2nd is our KLCC. To stay in JinMao, at least requires USD250.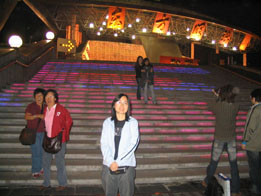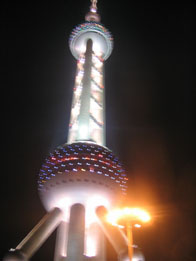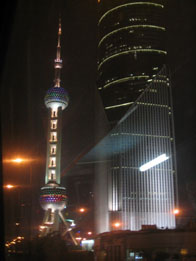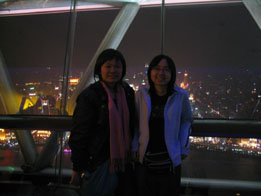 The lift lady took us up to 259m and required us to walked by staircase to 263m. Tried out the toilet 高空洗手间.
Oriental Pearl TV Tower is 11 years old since 1st Oct 1994.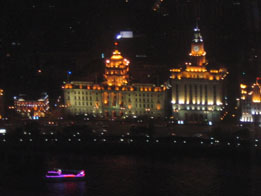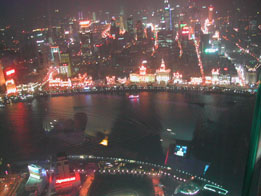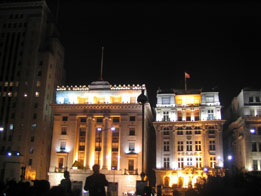 A collection of Western-style architectures along the Bund. During the Opium War, the Bund
used to be the British settlement (白租界/半殖名地) with the Treaty of Nanjing (中英南京条约).
As a result, there are many British/French & westernized streets and architectures around the Bund.
2: View of The Bund(外滩) a.ka. ShanghaiTan(上海滩) from Pudong's Pearl tower. Most attractions are in Puxi, including the Bund.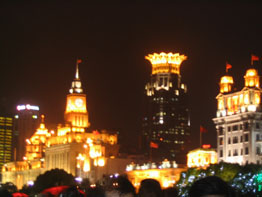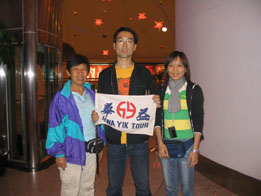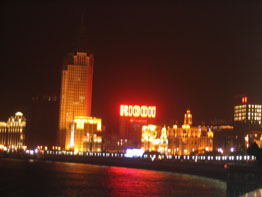 1 & 3: The Bund (西面上海滩) | 2: Janet & HwaYik tour guide, XiaoMao (小毛).
Shanghai [1][2][3] > Suzhou [4][5] > Nanjing [6][7] > Wuxi [8][9] > Hangzhou [10][11]
<< Back | Next >>