Shanghai 上海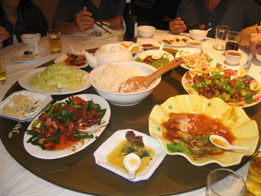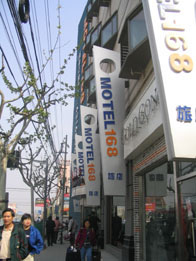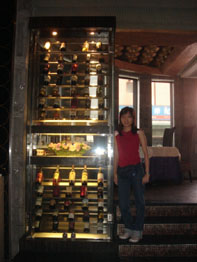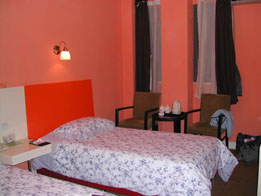 - Motel168.com -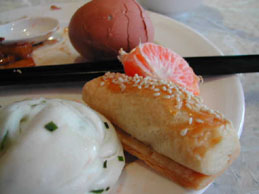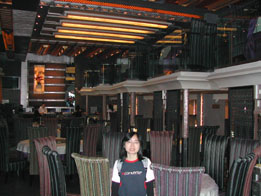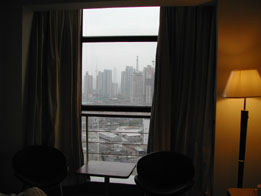 Everyday, 6:30am Morning call, 7:15am Breakfast, 8am Depart.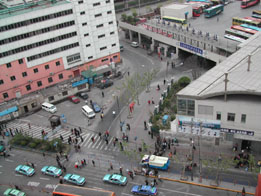 Early morning about 5am, the sun started to rise. Above 3 photos were taken at 6:30am (Puxi) from the window of my room.
Shanghai is divided into 2 areas by the HuangPu River 黄浦江: Pudong 浦东(East) & Puxi 浦西(West).
Pudong used to be very old and poor. Some Pudong's people could never have chance to cross over to the Puxi during the olden days.
 As they said:"宁愿西边一张床也不要东边一栋房". 1992, during Deng XiaoPeng 邓小平 2nd visits to Shanghai, decided to redevelop Pudong.
邓小平:"要想富先修路,少生孩子多种树。" Now, Shanghai has a lot of flyovers crisscrossing the city. 可有7层桥,最高有17楼高。
上海浦东让世界各地华人到来发展,而香港的李家成也到此投资,赚了很多哦~
Pudong is now a special economic zone of banks, skyscrapers and new residential complexes.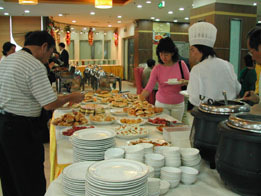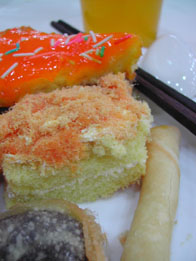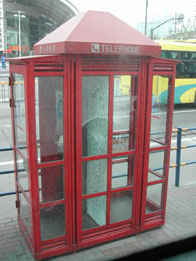 Cakes & hot orange juice. | Public telephone booth.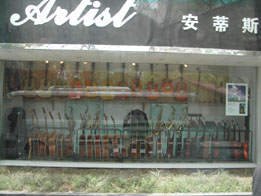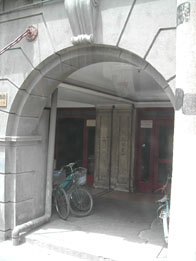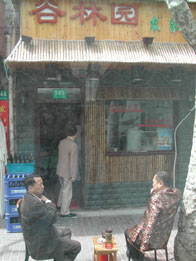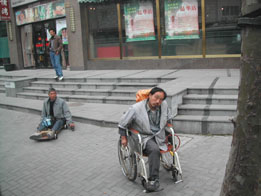 Puxi, the older part of urban Shanghai on the west bank of the Huangpu River. 旧旧的浦西。
Despite the growth and international investment Shanghai is still a city of contradictions as poverty is still prevalent.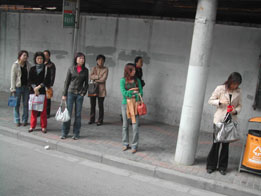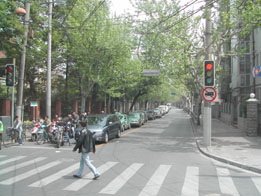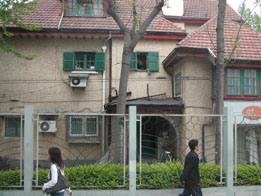 People are waiting buses to work. |Bicycles/Electricity Bikes/Motorbikes have their own lane. | Turn left, turn right.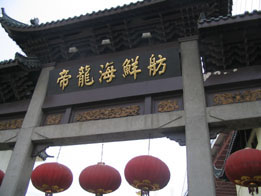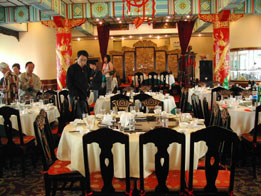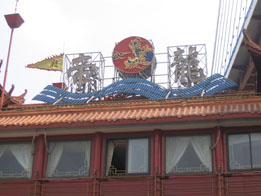 We had lunch in DiLong ship restaurant (帝龙海鲜舫) on HuangPu River (黄浦江).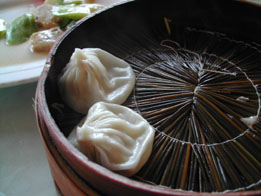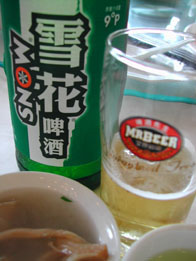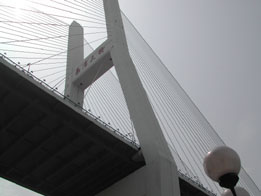 The DiLong restaurant is under the NanPu brigde (南浦大桥). Normally, there are 16 Shanghai Bao in 1 bucket of DimSum, not 4.
China beer is cheaper than imported soft drink. Thus, we exchanged 1 bottle of soft drink with 2 bottles of beer.
The taste of beer is less bitter than our Carlsberg. Everyone drinks it as drinking water as it's also known as GuaiLow LeongCha (鬼佬凉茶).
Shanghai [1][2][3] > Suzhou [4][5] > Nanjing [6][7] > Wuxi [8][9] > Hangzhou [10][11]
<< Back | Jiangnan | Next >>