Gold Coast - Sea World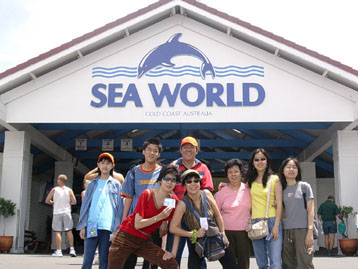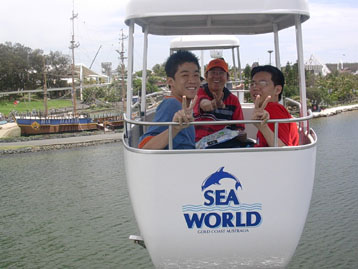 Once we reached the Sea World, we took the Sky High Skyway to watch the Dolphin Cove show.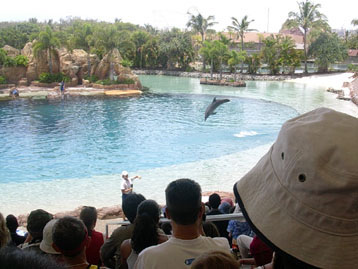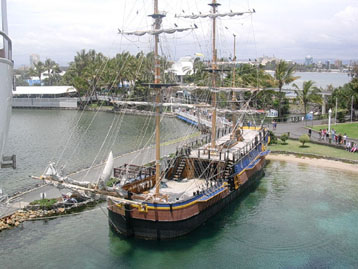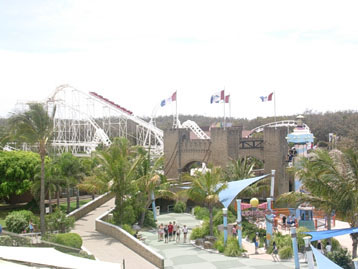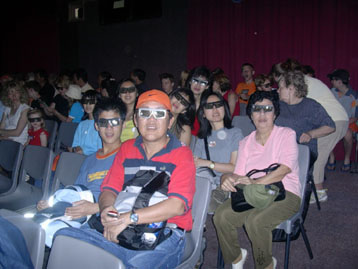 Right: Planet SOS in 4-D.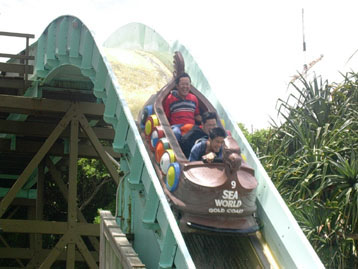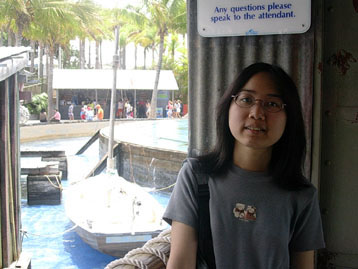 At the Bermuda Triangle.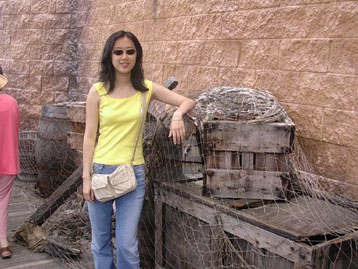 Left: Waiting the volcano river ride at Bermuda Triangle.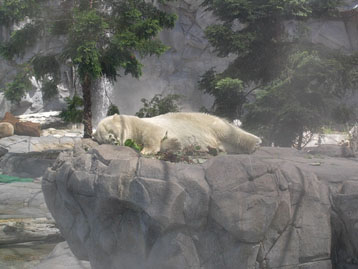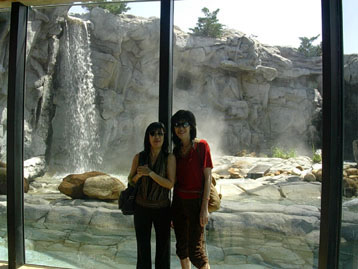 Polar Bear shores.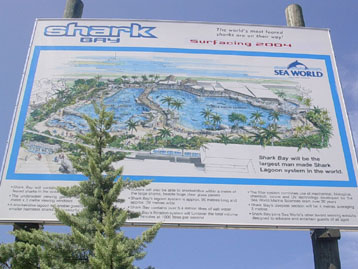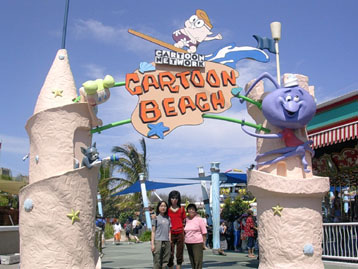 Left: Shark Bay will be the largest man made Shark lagoon system in the world, opening at 2004.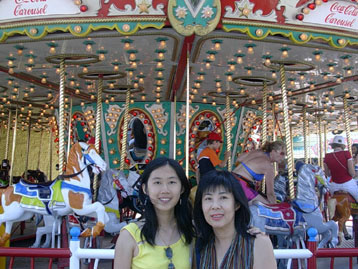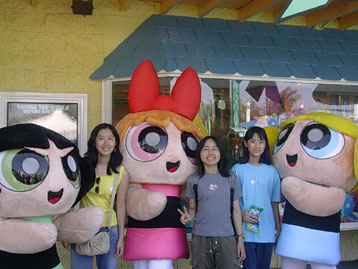 Right: Met the Power Puff Girls!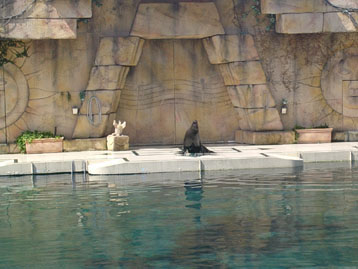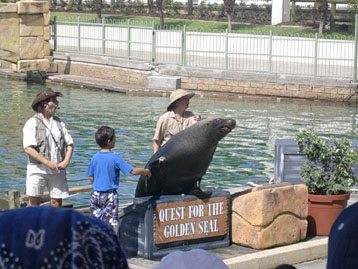 Quest for the Golden Seal show.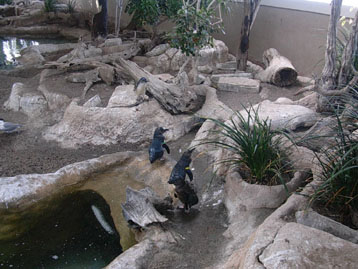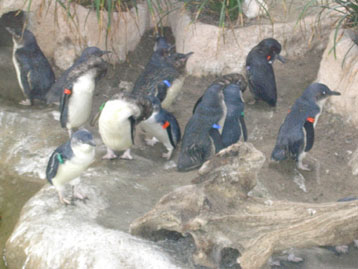 Left: Little penguins.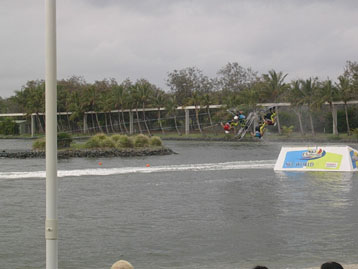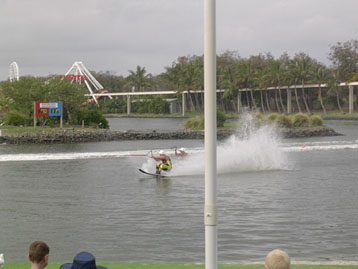 Ski Challenge show.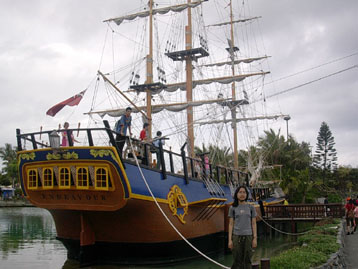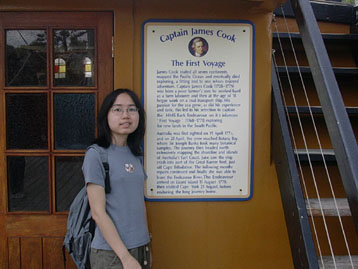 Captain Cook's Endeavour.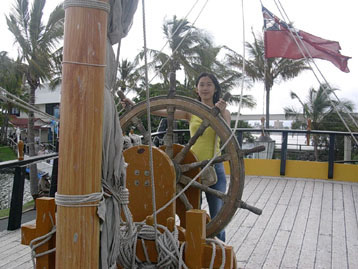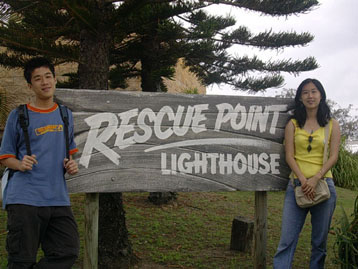 Right: The light house.
Surfer's Paradise | Movie World | Sea World | Dream World | Paradise Country | Ginn's Birthday
Main Page