Gold Coast
Trip Duration: 6-12 December 2003
Cost: AUD880 (Air tickets AUD290 + accommodation AUD216 + food + transport + theme park tickets)
Time Zone: (GMT+10:00) 1 hour earlier than Melbourne.
I joined Ginn's family trip. Me&Ginn took Virgin Blue domestic flight DJ319 Mel-Brisbane from 1225 to 1340, required 2 hours 15 minutes.
When we arrived at Brisbane airport, we had chosen the AUD60 transport package for 2 adults (Airtrain to Nerang station + Limo pickup).
The long black Limo dropped us at the front door of Grosvenor apartment, Surfer's Paradise.
Dinner, we had Pizza (The Lot) and Pasta (Pesto) at La Porchetta restaurant for AUD11.20 each.
Later, Ginn's family from Malaysia arrived at Surfer's Paradise at 9:30pm.
Surfer's Paradise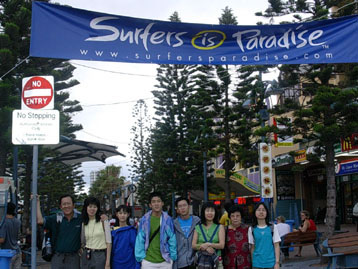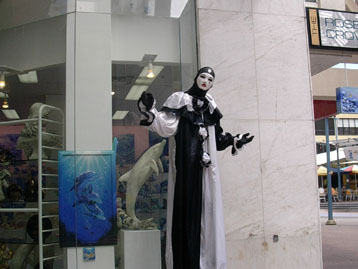 There are some Japanese shops and many Japanese surfers in this area.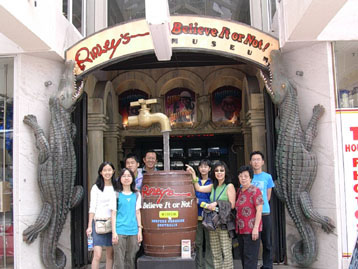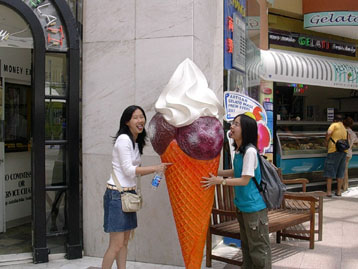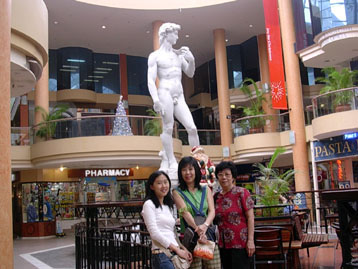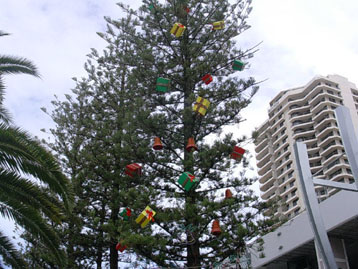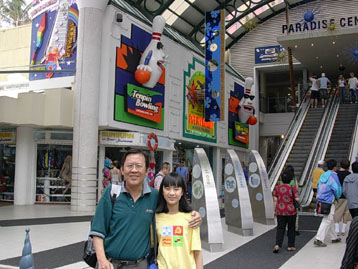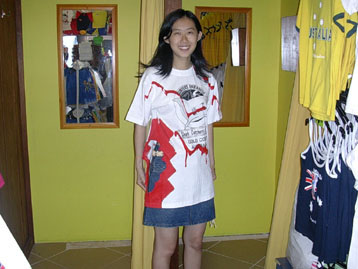 Right: Bloody shark T-shirt.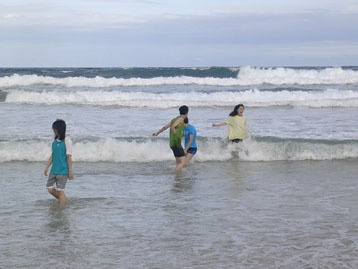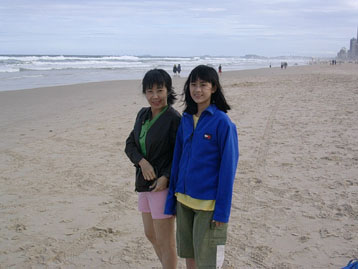 Strong waves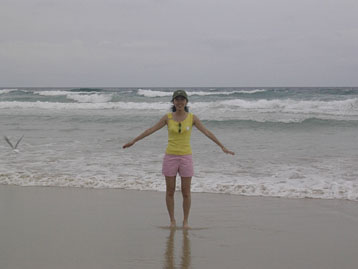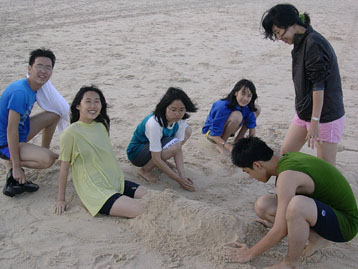 Right: Making little mermaid tail for Ginn.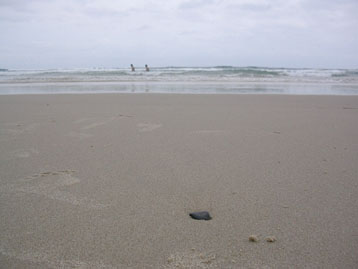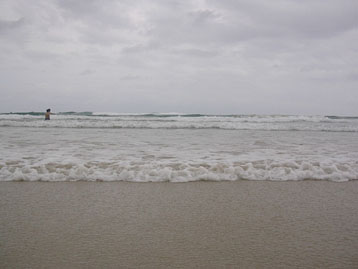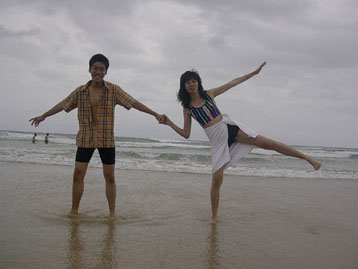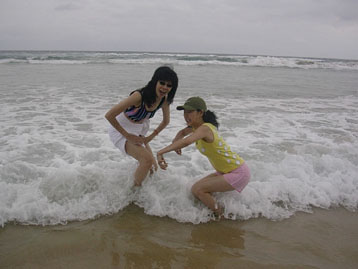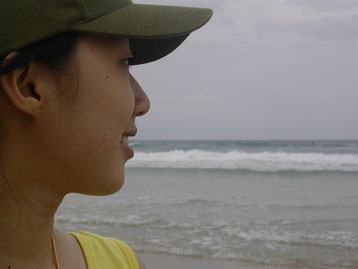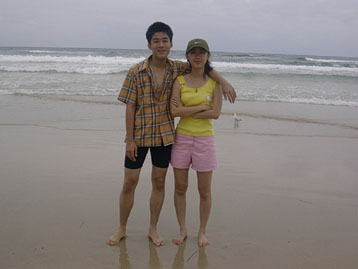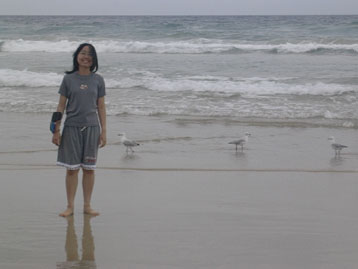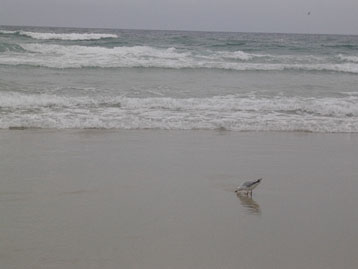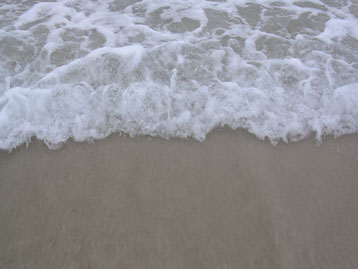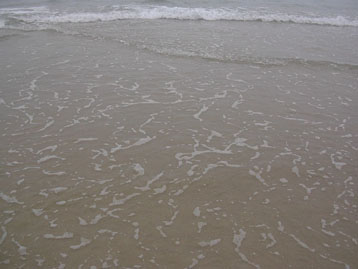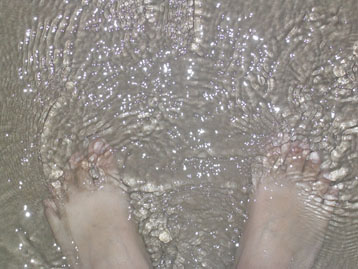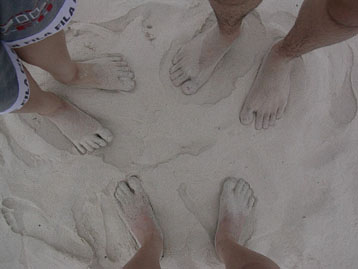 Right: Foot of mine, Ginn and Yang Yang.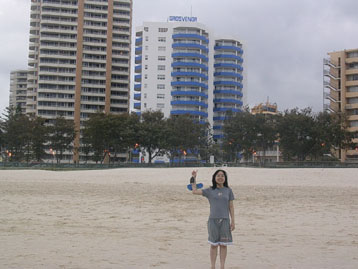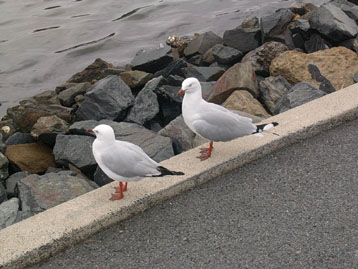 Left: We were staying at the 7th floor of this apartment for 6 nights (AUD216 each).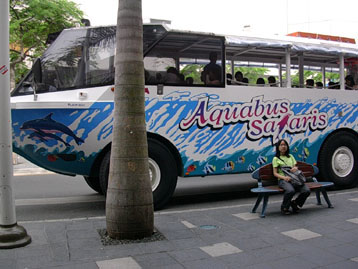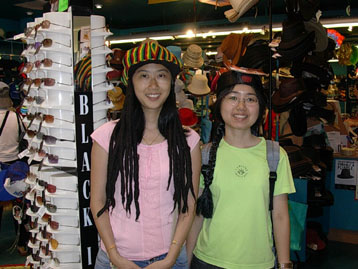 Right: A shop at Paradise Centre.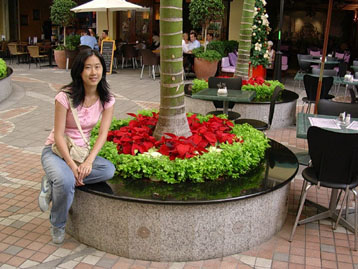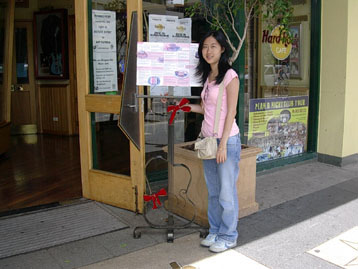 Left: Ginn at Hard Rock cafe entrance.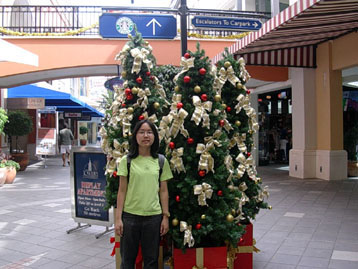 A shopping complex, 2 streets behind our apartment.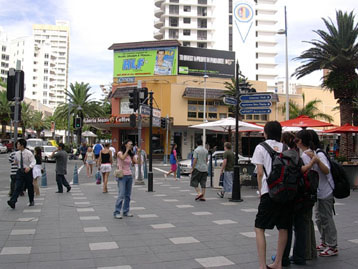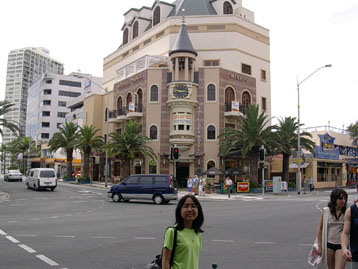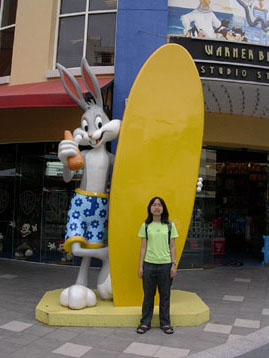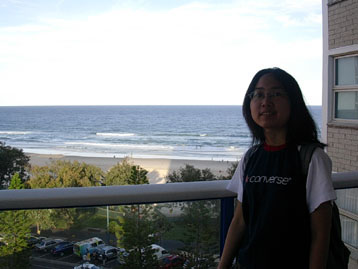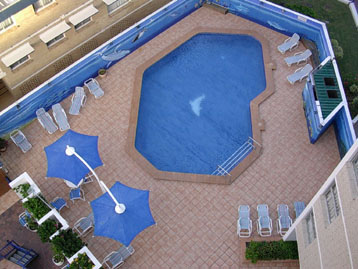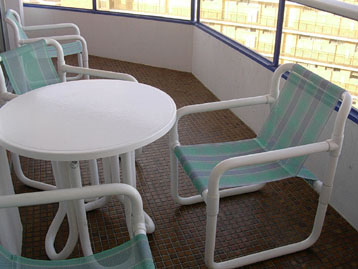 Apartment equipped swimming pool, Jacuzzi, washing machine & dryer.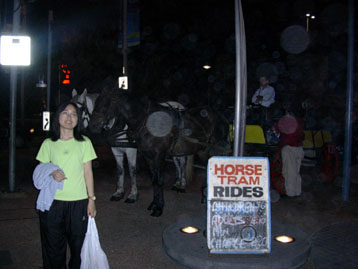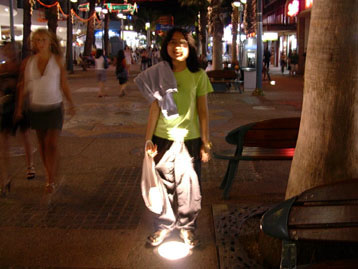 We bought food and self-cooked for dinners & breakfasts.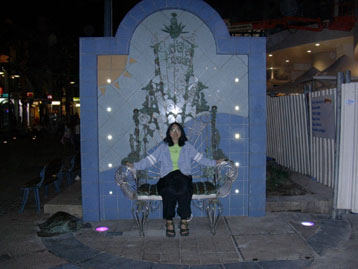 Surfer's Paradise | Movie World | Sea World | Dream World | Paradise Country | Ginn's Birthday
Main Page