Sydney - Day 1
Sydney Trip: 4 days 3 nights.
By Train: CountryLink XPT train of AUD121.60 student rates (Melbourne -> Sydney -> Melbourne).
From Melbourne 20 Nov 2003 19:45 to Sydney 06:25, Car F, Seat 39.
From Sydney 24 Nov 2003 20:45 to Melbourne 07:00, Car E, Seat 51.
The trip cost which included the train ticket, food, stay... was about AUD380.
Backpacks: 2 nights in Bondi Beach, 1 night in city.
Weather: Cloudy, Drizzly.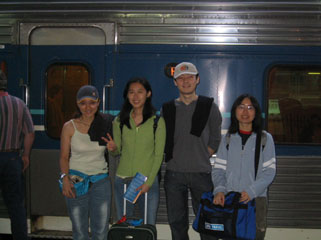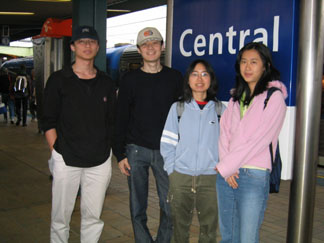 We took train from Melbourne Spencer station Platform 1 and reached Sydney Central station on the other morning.
At Sydney Central, we bought a weekly ticket for Zone Red, Yellow and Green for AUD40 (access train, bus and ferry).
After having breakfast in station, we headed to Bondi Junction. Then, we took a bus to YHA Bondi Beachouse.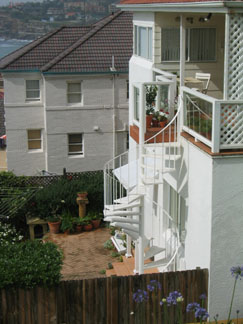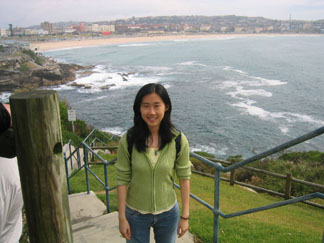 A beautiful staircase which is facing the Bondi Beach (9:30am)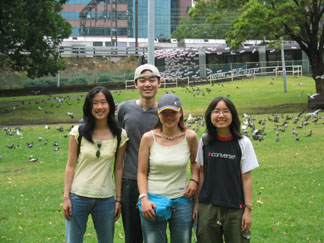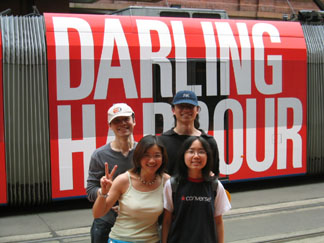 After putting our luggage in Bondi Beachouse's locker, we went to Belmore Park.
At Hay St, a tram passed by...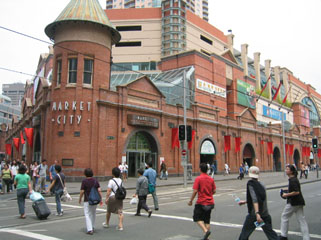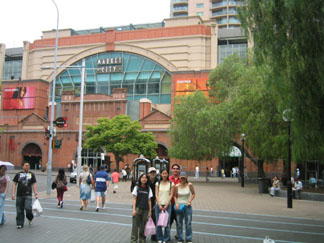 Headed to Market City - inside like KL's Sungei Wang.
The ground floor of Market city is Paddy's market.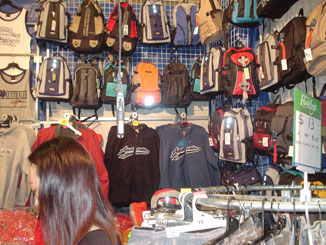 Paddy's Market is kinda like Victoria Market.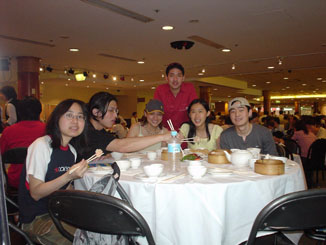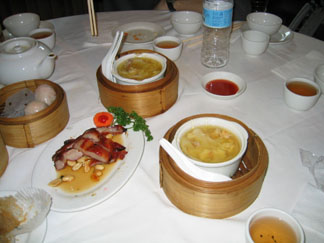 DimSum at Dragon-star restaurant in Market City. Siu mai, har gao, fried wu tao, char siu, yu chi... gok bou tea.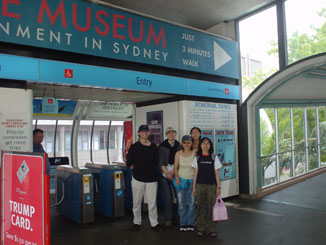 Monorail entrance: AUD4 from Powerhouse museum for 1 round.
Places of interest pass through: Chinatown, Chinese Garden of Friendship, Capitol Square, Entertainment Centre,
Market City, Paddy's Markets. Finally, we stopped at QVB (Queen Victoria Building).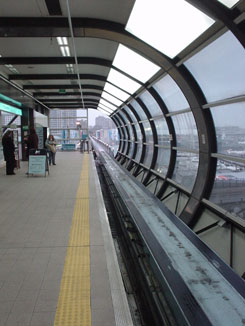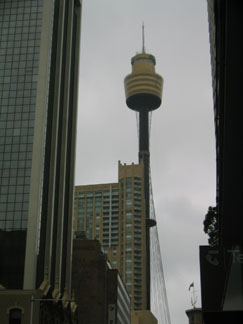 Monorail track & Sydney Tower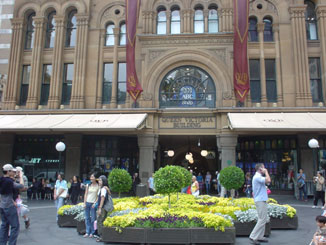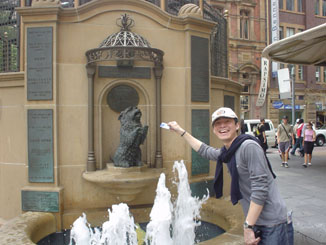 Queen Victoria Building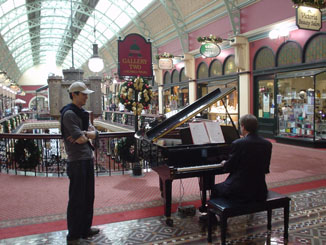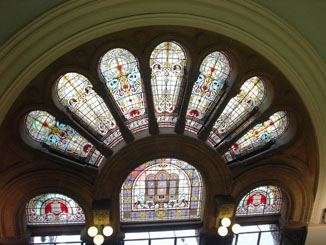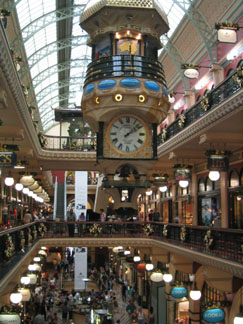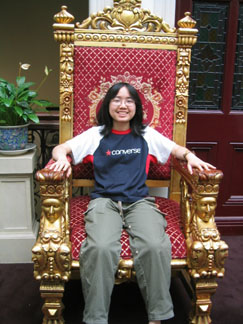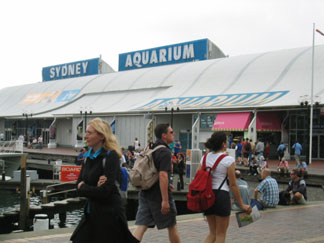 We walked to Darling Harbour and pass by Sydney Aquarium.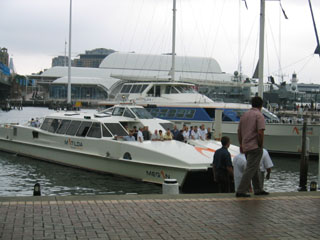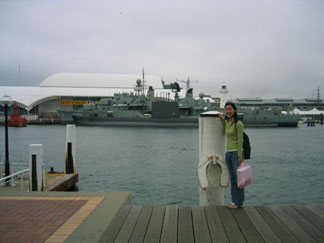 National Maritime Museum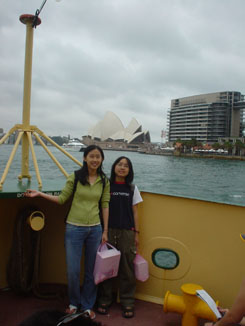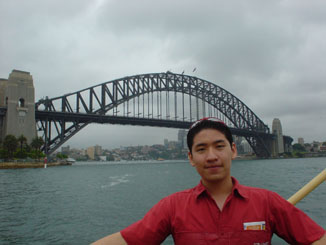 We took a bus to Circular Quay. Hop on a ferry and took a rest.
Left: Sydney Opera House. Right: Harbour bridge.
At night, we went to Chinatown for dinner.
Around 9:00pm we went back to Bondi Beachouse and checked in with AUD25 per person.